"This is the most successful union ever …" yada, yada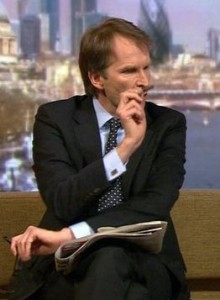 The New Statesman have amended the Darling interview once again in an attempt to airbrush his equation of the SNP to the Nazi Party.
In the transcript, Darling comes across as a whinging, resentful, mendacious hypocrite. Nothing new there then.
I'm surprised though, by the britnat jingoism and intolerance of …read more
Read more here: "This is the most successful union ever …" yada, yada