Scottish Dugs have cool music taste. Scottish honey kills superbugs. Scotland makes a real Dr Who Sonic Screwdriver: It's all true! Good news with economic growth potential for a change
Source: John Robertson Scottish Dugs have cool music taste. Scottish honey kills superbugs. Scotland makes a real Dr Who Sonic Screwdriver: It's all true! Good news with economic growth potential for a change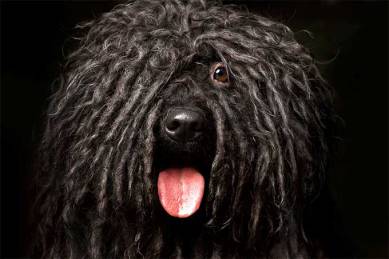 Nah pop no style, a strictly roots
Nah pop no style, a strictly roots
(c) http://dogtime.com/
31st January 2017
I needed a break from hunting down the Scottish mainstream media so I thought I'd try something different and report on three good news stories about Scotland to boost our self-esteem. Anyway, there wasn't much to get really angry about on Reporting Scotland last night.
BBC Scotland reported on the Reggae-loving dogs on their website but not the other two good news stories about Scottish achievements. If you add making sonic screwdrivers and magic honey to our whisky exports, our economic success is surely assured.
I'll do the dugs last. First our super honey that is just as good as that expensive Manuka stuff and cheaper. See this from January 24th 2017:
'Certain Scottish honeys have shown antimicrobial activities equal to that of commercial 'super-honeys' and may be useful in the ongoing fight against antibiotic-resistant bacteria, scientists at the James Hutton Institute and Queen Margaret University (QMU) have found. Antibiotic-resistant bacteria, such as Staphylococcus aureus and Escherichia coli, are a major source of concern. According to the World Health Organisation, new resistance mechanisms continue to emerge and spread globally, threatening our ability to treat common infectious diseases and endangering the achievement of the Sustainable Development Goals set by the United Nations.'
http://www.hutton.ac.uk/news/scottish-honeys-%E2%80%98exceptional%E2%80%99-fight-against-superbugs
Needless to say BBC Scotland were more interested in foreign honey back in 2011
http://www.bbc.co.uk/news/health-13047332
Also making a big contribution to medical breakthroughs as well as presumably boosting our economy, see this from January 29th 2017:
'Experts at the University of Dundee in Scotland have managed to create Doctor Who's sonic screwdriver. Scientists created a machine that utilises ultrasound to rotate objects. This is the first time ultrasound waves have been facilitated in this way. The experts also stated that further research could allow doctors to perform future surgery using the ultrasonic technology, thus allowing surgeons a way to perform operations without cutting into the patient. Using direct ultrasonic waves can also enable a more successful treatment and outcome, they say.'
Brilliant! Maybe I'll get my prostate done now without the high risk of incontinence, impotence and something else.
http://anonhq.com/researchers-from-scotland-invented-a-real-sonic-screwdriver/
BBC didn't report on the screwdriver this month but did back in 2012! Did we invent a time machine too? BBC Scotland has kept it secret in case we use it to go back and kill Thatcher or Blair? Is this why Peter Capaldi is leaving Dr Who? Time travel sickness?
http://www.bbc.co.uk/news/uk-scotland-17760077
Perhaps less important for our economy unless there's a tourism or therapy spin-off, of some kind, see this:
'Professor Neil Evans added, "Overall, the response to different genres was mixed highlighting the possibility that like humans, our canine friends have their own individual music preferences. "That being said, reggae music and soft rock showed the highest positive changes in behaviour."'
So, we copyright a therapy for badly-behaved dogs using reggae and set up high cost treatment centres like the Priory called 'Marley (Bob) and Me?' I take we're agreed on 'soft rock?'
https://www.scottishspca.org/newsroom/latest-news/reggae-gets-paw-of-approval/
There doesn't seem to be much serious competition for this market. Northern Ireland [Belfast]  has gone for Mozart.  See this:
'Studies show dogs prefer classical music. Dogs spent more time resting when exposed to classical, and more time barking when exposed to heavy metal.'
Did they try reggae or singers who don't sound like an angry Ian Pasisley?
https://www.rover.com/blog/what-kind-of-music-dogs-like-in/
Where are they going to recruit staff in Northern Ireland who can listen to classical music all day? Any way this looks like an unethical method to just sedate the dogs rather than improve their general behaviour.
Finally, I could find no English research. I don't think it's needed really. Surely, they'll prefer James Blunt or Coldplay?
I'll try to find a serious issue for tomorrow.