Disturbingly hairy-eared, former UKIP member and TV's other Gogglebox families boost case for Scottish Independence
Source: John Robertson Disturbingly hairy-eared, former UKIP member and TV's other Gogglebox families boost case for Scottish Independence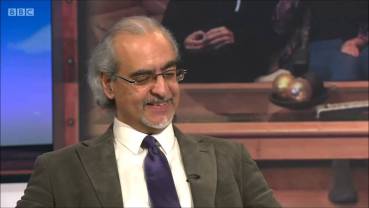 For those who don't know it, Channel 4's Gogglebox watches ordinary English families as they watch and comment on selected TV programmes. They're a funny, not too bright, bunch of couch potatoes, to put it mildly.
Last night they watched FM Sturgeon saying there will be a second referendum by early 2019 and PM May saying there won't.
Disturbingly hairy-eared, former UKIP member and likely supporter of Cyprus's independence from Turkey, Andrew Michael, said: 'Someone should tell Nicola Sturgeon that you only have a referendum once in a generation, not every five minutes.'
Posh and astonishingly-dressed husband and wife, Giles and Mary, said Nicola reminded them of one of the Nolan sisters but, best of all Giles, said: 'They're not going to slink away to the side-lines and just obey the English. They've never done that, the Scottish, they're disobedient. Look at Mel Gibson.' Then wife Mary said bizarrely that wanting another referendum was like ditching David Beckham for Tom Jones and Giles agree it was a good analogy.
Viewer protests from Scotland were numerous, I gather. I've spotted 'Scottophobia' among them before but this was the best yet and can only help with the cause. Make them watch more of Angus Robertson making a fool of Theresa and Alex Salmond demanding stuff. That should help.
Here's the UKIP connection:
https://www.youtube.com/watch?v=fxu3iW3aDiE